Technology that works to improve your bottom line.
FoodTec Solutions is not just a
POS
company – we are a solutions company for the restaurant industry. We support our innovative and feature-rich software with processes and insights accumulated from years of experience. And all of our systems work in concert with one another to create efficiencies and drive revenue to your business.
Let's talk cloud.
You hear the term "cloud" used a lot these days, but before you worry about whether you should be "in the cloud" or not, you should know what it means. Cloud-based systems simply leverage the Internet to access remote servers to deliver software functionality. Companies use the cloud to distribute software where they need it.
At FoodTec, we love the cloud. We deliver many
POS
platform features via the cloud, especially our mobile apps. Other features are delivered via the security of premise-based systems. We are less worried about "being in the cloud" than using the best technology to deliver the right features to you where you need them and with the maximum up-time.
The difference is our experience.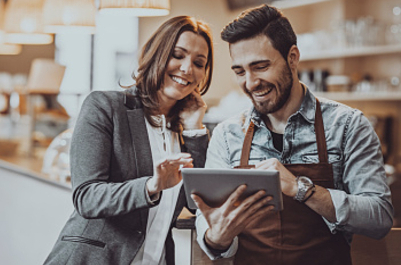 There are many software companies that claim to be "plug 'n' play". We are not one of them. We bring years and years of experience into every engagement to ensure customer success. Our software is amazing, but our "know-how" is even better. Our professional services and support teams will make sure that your technology is configured just for your business, so you can focus on doing what you do best.
Let's talk about your business.
We're here to answer questions, solve problems and help you grow your business.