DeliveryIQ. The cure for the delivery headache.
"Where's my order?!"
It's the last thing any manager wants to hear. Why? Aside from an unhappy customer, too often
the store doesn't know exactly where the order is
. The order is out somewhere with the driver who now has to be called to determine the status. DeliveryIQ has the answer. DeliveryIQ is both an app for your drivers and new functionality within the FoodTec
POS
. DeliveryIQ provides control to managers, efficiency to drivers, and transparency to customers. At the
POS
, the manager tracks:

Plus, the customer is able to track order status live on the website. So chances are the manager will never get that call!
Why it's simple.
GPS/location and order status data from the driver app connects all three systems. Managers, kitchen staff and expeditors now have realtime information that empower them to make better decisions on timing and order bundling. The results? Happy customers, motivated staff and more profits.

Simple-to-use Features
Signature Capture on Credit Card Voucher
Coupon Scanning at the door
Order assignment by driver or expeditor
Late-status warnings
GPS Tracking
Map and List View of Orders
Route completion status
Optimal route suggestions
Driver performance stats
Easy tip addition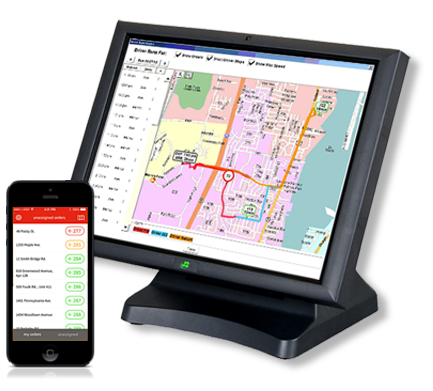 Let's talk about your business.
We're here to answer questions, solve problems and help you grow your business.