POS decision time? Go with rock-solid.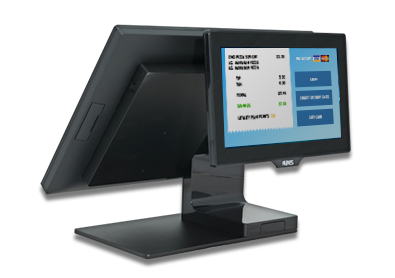 Your choice of point of sale (POS) system will have an enormous impact on the success of your business. Why? Because the POS is the hub for all parts of your business, from labor and inventory to sales and marketing. The right choice of POS will literally save money and make money for your operation.
At FoodTec, we have over 20 years' experience of helping restaurants take their businesses to the next level. We have
seen it all and our FoodTec POS has been built to help you run your business the way you want it run. No matter if you have 1, 10 or 100 stores, and whether they are delivery, QSR, full service or fast casual, we have a solution for you.
No other POS company combines the array of features with the level of service that FoodTec does. And our efficiency and revenue-driving innovations will help you edge out the competition. Call us for a demonstration today.
Key Benefits

Faster Service
Every part of the process, from entering items into the system as they are ordered, to authorizing a credit card transaction to printing a customer receipt, is faster on our point of sale device.

Quicker Transactions
Multiple customers can be checked out at once, reducing wait times and increasing customers' turnover. Your customers will be happier.

Flexible
Our POS system can easily grow and expand with your business allowing multiple locations to operate independently while still being managed by the same system.

Detailed Reporting
Gain valuable insights through real time business reporting everything from profits and loss, popular menu items, inventory, stock, credit card transactions, and server's sales, allowing you to evaluate performance and make informed decisions.

Reduces Errors
Servers can easily access open checks at any time to verify the accuracy of an order and/or customize orders directly, reducing miscommunications and resulting in more satisfied customers.

More Secure
Our POS facilitates a number of payment options eliminating the need for separate systems and peripherals. This creates payment efficiency and leaves customers feeling safer and more confident when checking out.

Easy to Use
Our intuitive end design coupled with touch screen capability helps to speed up order entry and reduce training time. The POS is mobile-enabled putting the right tools in your hands wherever you go.

Increased Loyalty
Our POS gives you increased visibility to customer frequency enabling you to target regulars with tailored promotions and award offers to loyal customers based upon previous sales and purchase behavior.
Let's talk about your business.
We're here to answer questions, solve problems and help you grow your business.