< back to toolkit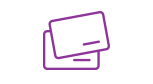 Push Gift Cards Sales
While this may be one of the most difficult business climates for hospitality in our lifetime, this period of uncertainty will pass. Until then, restaurants need to find a way to maintain revenue continuity as much as possible.
That is why it is important to promote your Gift Card and e-Gift programs as much as possible. Gift Cards deliver revenue now even though the actual meal transaction will happen in the future.
Consider promoting as much as 25% discount on Gift Cards. For example, offer $100 Gift Cards for $75. In these difficult times, the value of maintaining a steady revenue stream can make up for the 25% loss on a discounted Gift Card.
We encourage you to use Target Market e-mail marketing to promote Gift Cards to your customers, as well as all your other typical advertising channels such as social channels, print ads, radio ads etc.